Cat Lounge & Adoption Center
The Charming Cat Cafe operates as
The Charming Cat Corner
in Music City Mall of Lewisville TX, just north of Dallas on the NW corner of I-35 and Sam Rayburn Tollway. The Charming Cat Corner is the first of its kind in the DFW metroplex and the longest running in all of Texas. We are on the lower level near the Cinemark Theatre and across from the Zion Market.
Use our E-GiftCards for admissions and merchandise. Choose your style! Send them to friends and family as gifts!
Visit our rescue partner Kitty Save to learn more about how to adopt.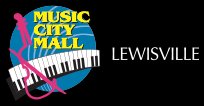 Explore the great unique stores and entertainment venues in Music City Mall!
"Everything and everyone made our first experience wonderful."
"I took my grandson and he thoroughly enjoyed playing and petting all the cats. The cats look extremely well cared for and have a wonderful environment that's clean and plenty of activities to play with them. Great place!!!"
"Amazing little place. I'm glad something like this can exist in Texas."
"My kid fell in love with this place when she saw a lady working there with pink hair wearing cat ears. We went inside and found out what they do. Like the description says, is a pet adoption place, but they have several rooms set up where you can go and interact with lots of kitties in various types of settings for about an hour. The cats were super friendly, and there was one that decided to ride around on my shoulder for the hour we were there. It's good to see people breathing new life into music city mall, especially with such a thoughtful and creative concept as this."
"The Cat Corner was a nice experience. The cats seemed happy and the different themed rooms were really neat!"
"It's such a unique experience getting to play with all the cats there. We adopted a cat during our visit after getting to know him. The workers know them well & helped us prepare for our first cat. The adoptable cats are spayed/neutered, vaccinated & treated for issues. Our cat adjusted well to our home after being in the open environment here!"